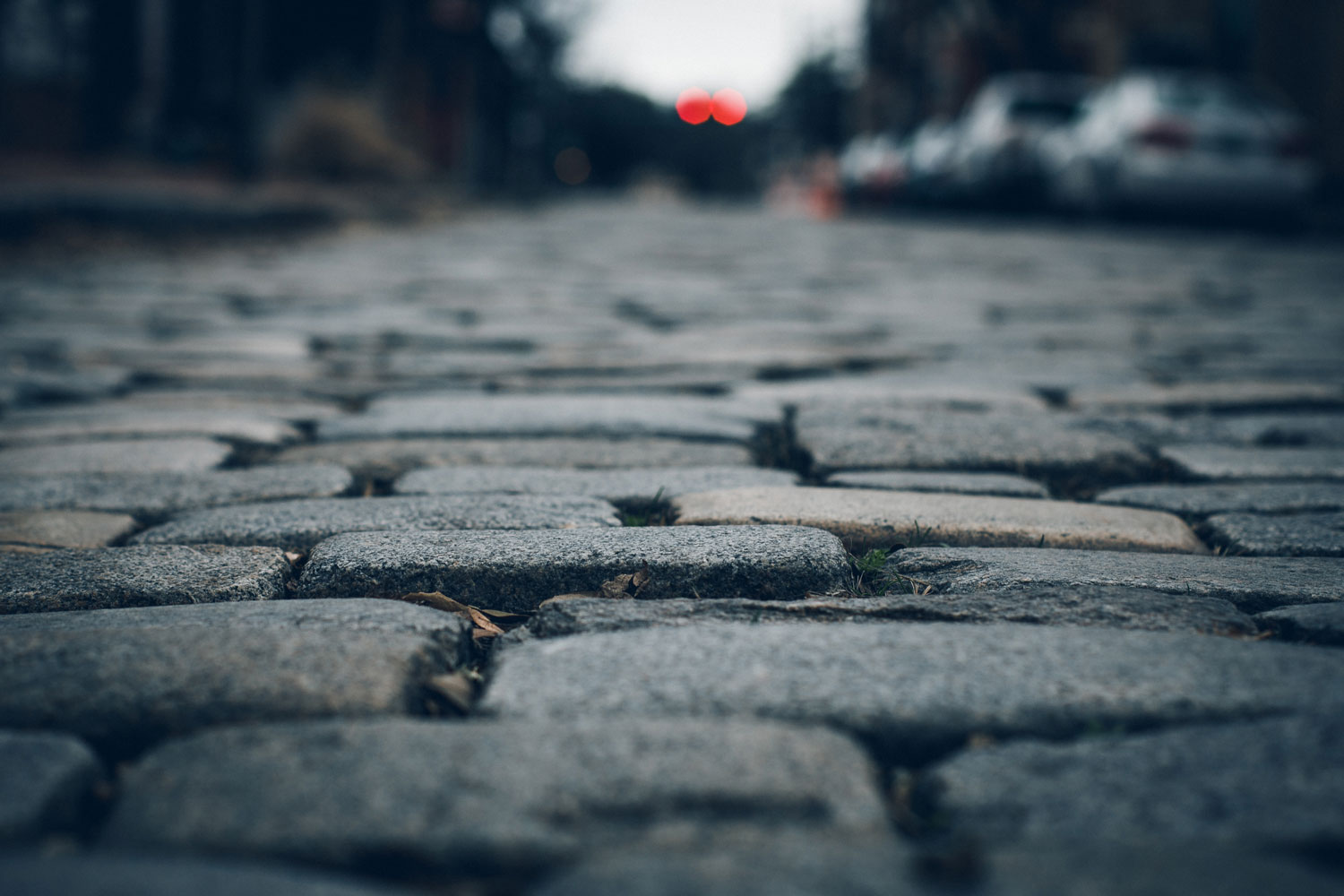 Over the past 93 years, Hunt Memorials has helped countless families navigate the loss of a loved one. And for us, one base principle has never changed or wavered: no detail is too small.
Each family is different, every stone is unique, and it is our responsibility to be thorough in every aspect of the memorial process.
When crafting a headstone for a loved one, the smallest detail can make all the difference. Accordingly, HMI takes pride in doing the little things right, ensuring the quality of each headstone.
Unfortunately, not every cemetery and memorial company has the same convictions as HMI. If you take a walk through any cemetery, you will notice the subtle differences between a company that believes no detail is too small and one that is not taking the time to ensure lasting quality.
Quality in Action
Below is an example of a small detail we believe makes all the difference.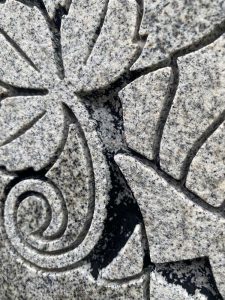 The photo above is very simple – a flower on a gray granite headstone. This is a classic and timeless design element all headstone manufacturers use regularly.
This photo shows a common practice used to carve headstones: lack of depth.
To compensate for the lack of depth, black paint has been used.  The black paint serves to 1) make the shallow lettering more visible, and 2) create the appearance of a shadow. HMI has used black litho per the client's request, but we strongly recommend against it, as deeply carved letters are more legible and aesthetically pleasing. We prefer to take a little extra time, put in more effort, and carve to the correct depth, as we have in the following example.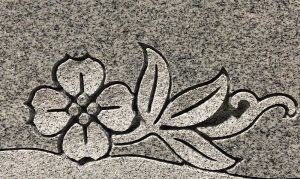 As seen in the second photo, the HMI flower has great depth and creates a natural shadow. Photo 1 has black paint flaking out, which will get worse over time.
Our goal remains the same as it has always been – to create headstones that last and will be a beautiful reminder of the legacy of a loved one. 
View more examples of our work to see the care and detail we apply to each piece.
Sincerely 
The Hunt Family